2018 Radiology 100: Radiology, Disrupted
Consolidation Continues Vexing RBJ's Annual Effort to Identify a Representative Sampling of the Largest Practices in the Land 
In radiology circa 2018, is consolidation the single most inescapable form of disruption?
It just may be.
Consider: Seven bellwether radiology practices completed merger and acquisition deals in the 18 months leading up to July, according to the investment bank Coker Capital Advisers. A handful of others were in talks as of that same month, and, according to another investment bank, Provident Healthcare Partners, the movement is propelled by such business-not-as-usual factors as market fragmentation, hospital consolidation, increasing demand for radiology services, value-based payment models and the march of machine learning.
Each of these factors is a source of disruption all its own, but the fact that their cumulative effect is to push practices to consolidate makes a case for consolidation itself as Disrupter No. 1.
(Both the completed and the pending deals were reported by Forbes and covered at RadiologyBusiness.com.)
On top of that overview-level evidence, consider that Radiology Business Journal's 11th annual Radiology 100 drew participation from just enough practices to find 100 that were willing to raise their hand to be counted among the largest rad groups in the U.S.
After omitting entries submitted by hospital and health-system radiology departments, we watched the list squeak across the finish line at 102 qualified entries.
CONSEQUENTIAL CONSOLIDATING
Consolidation surely had much to do with this. For an example of the development in progress, look to No. 20 on this year's list. Advanced Diagnostic Imaging (ADI) of Nashville, Tenn., bounded to that spot from No. 68 in 2017.
Contacting ADI for clarification, RBJ learned that ADI's headcount of fulltime radiologists (74, up from 40 last year) owed to the practice's combining forces with a 32-rad practice more than 500 miles away from Nashville. That would be Wisconsin Radiology Specialists (WRS) in Milwaukee and Bayside, Wis., which in the past has occupied its own numbered spot in the Radiology 100.
Adding to the intrigue, the modes of working together that practices choose can be tough to parse. In the case of ADI and WRS, for example, the melding of resources sounds like an acquisition of the latter by the former. But practice leaders are often understandably careful with how they word such things. "Essentially the group in Wisconsin that we are partnering with is now a part of our practice," Michael Moreland, ADI's chief administrative officer, told RBJ.
Another possible if indirect effect of consolidation on the 2018 Radiology 100 may, for some, raise as many questions as it answers. Unlike in years past, we granted admission to groups owned by investors. Without this concession, we'd likely be looking at the Radiology 95 or so. That wouldn't work.
This was one of two one-off modifications this time around that may lead some to rightly conclude that the 2018 Radiology 100 is, in places, comparing apples with oranges. The other variation was asking for raw headcounts of fulltime and part-time radiologists rather than FTE radiologists.
Be that as it may, we've already begun adjusting our survey questions for the 2019 Radiology 100. Our fine-tunings will draw not only from changes in the landscape of private-practice radiology but also from the excellent input numerous respondents offered when completing the 2018 form.
For now, suffice it to say we're confident that Radiology Business Journal's latest Radiology 100 represents the single best yearly snapshot of the nonhospital radiology-practice landscape available. Like any snapshot, it captures not a comprehensive panorama but an illustrative slice—one with plenty of detail fresh for the analyzing.
Which brings us to our aggregated findings. And to our list.
THE LIST IS ALIVE—AND MORPHING
With one exception, 2017's top 10 practices have all returned to that bracket. And the lone exception has only fallen off  by a relative tad, from No. 9 to No. 11.
The most glaring difference is at the very top of the list, where Lynwood, Wash.-based Radia (No. 2 last year) has displaced Radiology Associates of North Texas in the No. 1 slot. Here a bit of expounding on fulltime headcounts vs. FTEs is in order, as it likely accounts in no small part for the result.
Why did we try asking about fulltime and part-time radiologists rather than FTE radiologists this time around? To test the hypothesis that comparative raw headcounts could prove more tangible than FTEs—and thus more relatable—to many of our readers.
In this case, Radia declined to delineate between fulltime and part-time rads. In doing so, the practice's president and CEO, Bart Keogh, MD, PhD, said he'd prefer not to use our suggestion of the Internal Revenue Service's definition of a fulltime employee, which is 30 or more hours per week or 130 hours per calendar month.
A problem with the IRS hour definition is that advanced practice providers "and others who are 'fulltime' and satisfy our requirement for partner (which I understand to be higher than some practices) would not satisfy that definition," Keogh said. "The question of fulltime vs. part-time is complex. One [also] could use an Employee Retirement Income Security Act of 1974 definition," meaning benefits-eligible, he added.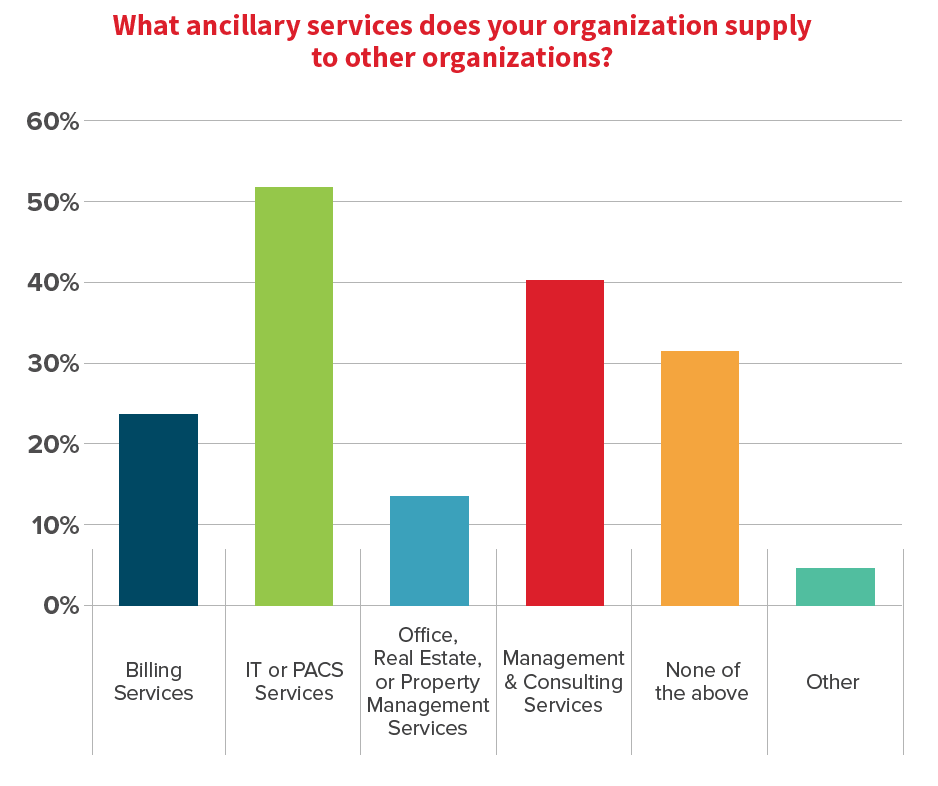 Keogh's point on complexity is well taken, and we'll almost certainly return to FTE counts in 2019. At the same time, we consider the try worthwhile. After all—in the interest of full disclosure and of true transparency—RBJ launches the Radiology 100 each year expecting many if not most reported numbers to reflect approximations, not rigorously harmonized comparison data. Even tallying FTEs "depends a bit on the day, as hiring and retirements don't always match exactly, despite our best efforts," Keogh noted.
Also worth highlighting within 2018's top 10 is the rise of Renaissance Imaging Medical Associates (RIMA) of Northridge, Calif., from No. 11 in 2017 to No. 4 this year. It was TRA Medical Imaging of Tacoma, Wash., that RIMA dislodged from the top 10.
Asked what steps the practice is taking to continue thriving as healthcare's "volume-to-value" era matures, RIMA president Andrew Deutsch, MD, MBA, probably spoke for many if not most practices up and down the 2018 list.
"We are aggressively investing in developing best practice guidelines," he replied, "and working to demonstrate to payers that the successful implementation of these recommendations will result in substantial cost savings."
PAIN POINTS TO PONDER
The charts and graphs accompanying the list and this article explain themselves, but a few of our findings warrant special mention.
First among these is the set of "pain points" that practice leaders expect to occupy much of their time and attention over the next year. The bar chart for this question shows that more than half of respondents checked "Keeping current with technology," "Avoiding CMS payment penalties/maximizing CMS bonuses" and "Surviving reduced reimbursement."
Not far behind, drawing less than 50 percent but greater than 40 percent acknowledgement rates, were "Safeguarding patient privacy & data security," "Making the right moves vis-à-vis  consolidations and mergers," and "Anticipating new or increased pressures from private health insurers."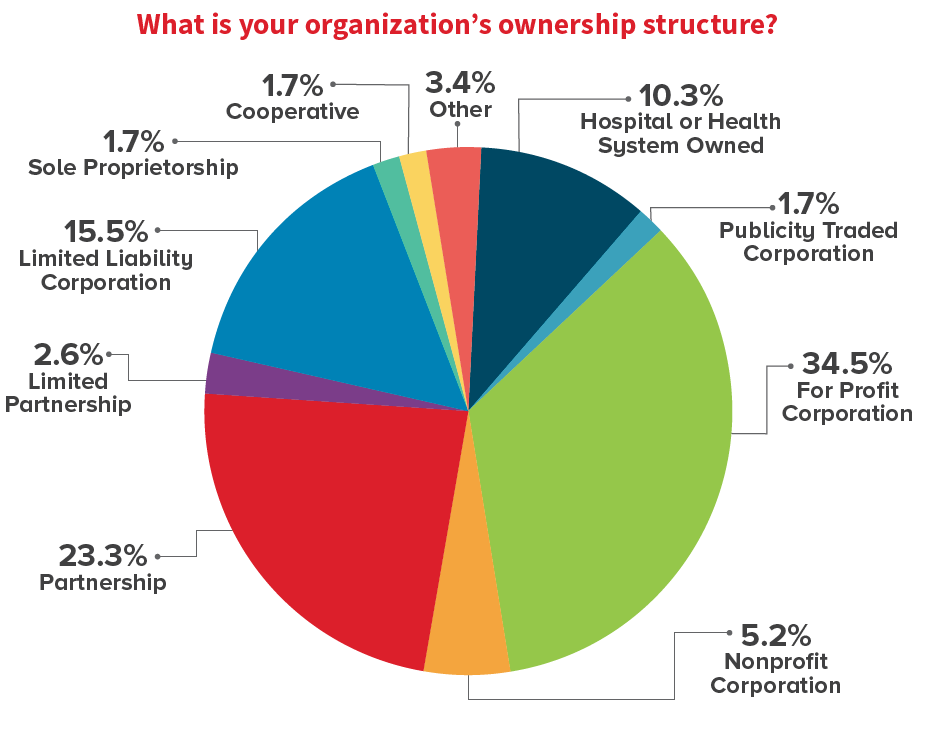 The most surprising observation here was surely the relatively small number of respondents, fewer than 30 percent, who checked off "Preparing for the advance of machine learning/AI."
Given the outsize role AI is now playing in the collective consciousness of the radiology profession—it's expected to once again dominate many a discussion at RSNA—the lack of professed interest raises an obvious question: Is AI still seen primarily as a bailiwick of academic medicine?
If the answer is yes, it seems reasonable to expect a lot of nonhospital practices scrambling to catch up in the months ahead. If it's no, then why aren't private practices reckoning with it at 40 percent, 50 percent—or greater—levels?
Perhaps it's too soon to tell. In any case, our survey allowed respondents to anonymously offer free-text comments related to the pain points they identified. This measure succeeded in eliciting several insights of interest.
"I do not anticipate computers replacing radiologists' interpretation of images in the near term, but there are opportunities to add value by investigating AI solutions to many common problems in radiology," one respondent wrote. "We are heavily engaged in the evaluation of new technology that can help radiologists improve patient care."
Can computers interpret radiologic images? Yes, according to the respondent, who continued:
"In very specialized and controlled settings, computers and AI can read films. However, AI's value is more easily adapted to data analytics and adding consistency to repetitive tasks. Physicians are constantly overloaded with data, getting the pertinent data (and only the pertinent data) to the physician to evaluate is one important area that AI can improve radiology."
Other noteworthy comments we received on pain points:
"The demand for additional radiologists outweighs the supply of available candidates."
"Our radiologists cover the reading room at maximum capacity 24/7. Max coverage is up to 10 radiologists on day shift, including two interventionalists. Evening shift is usually four to six rads on duty until 10 p.m. Then there are two radiologists who cover from our reading room for two large hospitals."
"Turning imaging slices into quantifiable digitized datasets from all functional brain imaging modalities is our biggest opportunity and challenge from a data analytics perspective."
"Difficult times with bundled payments."
"It is horrible patient care with insurance dictating how providers manage a human life."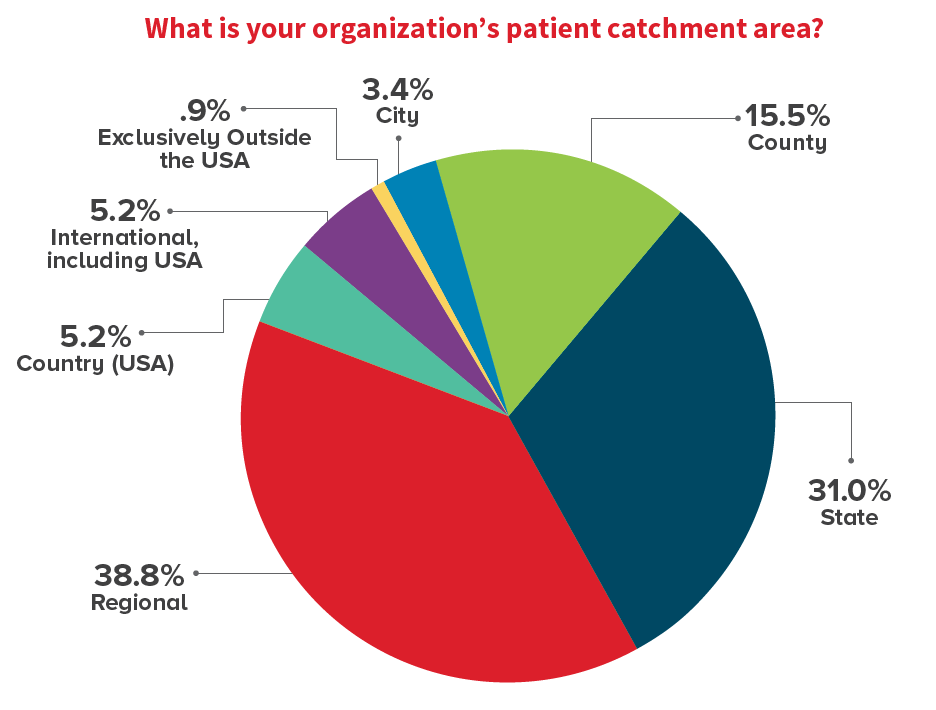 QUESTIONS CONSIDERED 
For the 2018 Radiology 100, we invited respondents from some of the largest practices on our list to answer any or all of three questions. The exercise yielded some interesting answers.
To the first question—What do you consider the most formidable business challenge facing private-practice radiology right now, and what must practice leaders do to meet it?—Renaissance Imaging's Deutsch gave a surprising answer.
"A huge challenge for everyone will be the changing model of interventional radiology as the field continues to evolve separately from diagnostic radiology," Deutsch said. "The new model will require someone to subsidize it and the question will be where will that money come from."
Next question: What unfolding development do you expect to present the most exciting opportunity for private-practice radiology in 2019—and what should practice leaders do to capitalize on it?
"The tightening radiology job market gives high-quality radiologists the ability to be more discerning in their job choices," replied Murray Becker, MD, PhD, president of University Radiology in New Jersey. "Private practices are appealing to job candidates because these practices are radiologist-owned and directed and tend to have flatter management structures. Candidates find these environments appealing, so private practices can leverage the current job market into a competitive advantage, e.g. the tight job market serves to accentuate the appeal of high-quality private practices."
Finally: What are some steps your practice is taking to continue thriving as healthcare's volume-to-value era matures?
"We feel that there is an exciting opportunity for radiology practices to work with payers to partner on initiatives that drive value," responded Charles McRae, MBA, of Columbus Radiology (CRC) in Ohio. "As part of Radiology Partners, CRC has such a contract, which rewards us for engaging in activities that simultaneously help patients and reduce waste. This requires significant investments in infrastructure and processes, but when done well, can be a great opportunity to improve care and reduce cost."
McCrae's words are as thought-provoking for their context as for their content. And that includes the simple prepositional phrase "As part of …"
Two years ago, CRC joined forces—or, again, began partnering—with multi-state Radiology Partners, which is based in California. Today McRae wears two hats. He's CEO of CRC and a regional VP with Radiology Partners, which bills itself as the largest onside physician-led radiology practice in the country. And CRC is just one of several 2018 Radiology 100 practices that are working closely with larger practices, national consortiums or other multi-group collectives.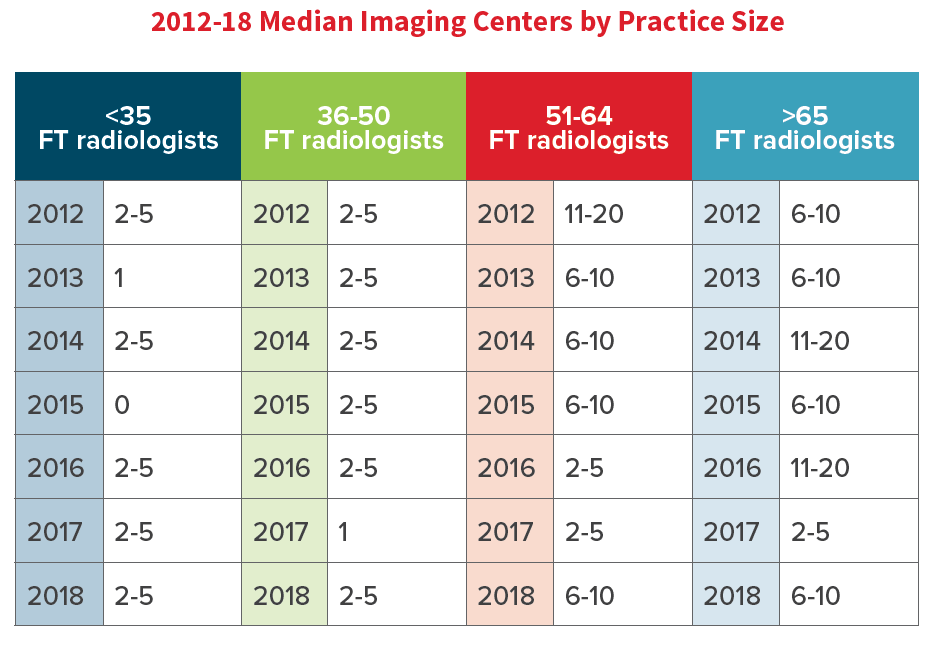 CONSOLIDATING COLLABORATION
Which brings this discussion back to where it started.
From mergers and acquisitions to joint ventures and other sorts of practice partnerships and fusions—not to mention hospital absorptions and investor gobble-ups—consolidation continues making it harder every year to know for certain which practices belong in the Radiology 100.
Not that this is new as of this year. One year ago, the 2017 Radiology 100 spotlighted the role of consolidation in shaking up the profession and, with it, attempts to forecast the future for a specialty working hard to reclaim its role as the doctors' doctors.
"[W]e're all watching the trending of consolidation," wrote Michael Walter, who is now digital editor of RadiologyBusiness.com. "Does it mean the eventual end for private radiology practices? Not so fast, says David Phelps, MD, president of [2017's] No. 1-ranked Radiology Associates of North Texas. Bigger private equity-backed radiology groups might be thriving at the moment, he says, but they will never completely run the market. Phelps notes that private equity-backed groups can't compete with private practices on radiology salaries, meaning they won't be able to attract the best of the best. In addition, he adds, those groups simply don't have the radiologist know-how needed to provide high-quality patient care."
Last year we also noted that hospital contracts for practices with more than 65 FTE radiologists held steady at 17 for the third year in a row. That continued this year (although we used a drop-down menu, so 17 registers as 11 to 20). The smallest practices remained unchanged as well, with two to five hospital contracts. It was the two categories in the middle, those with 51 to 64 fulltime rads and those with 36 to 50, that saw a change. And in both cases, the change was a dropoff—a potential indicator of, as we speculated, larger practices picking up more contracts while smaller practices keep losing them.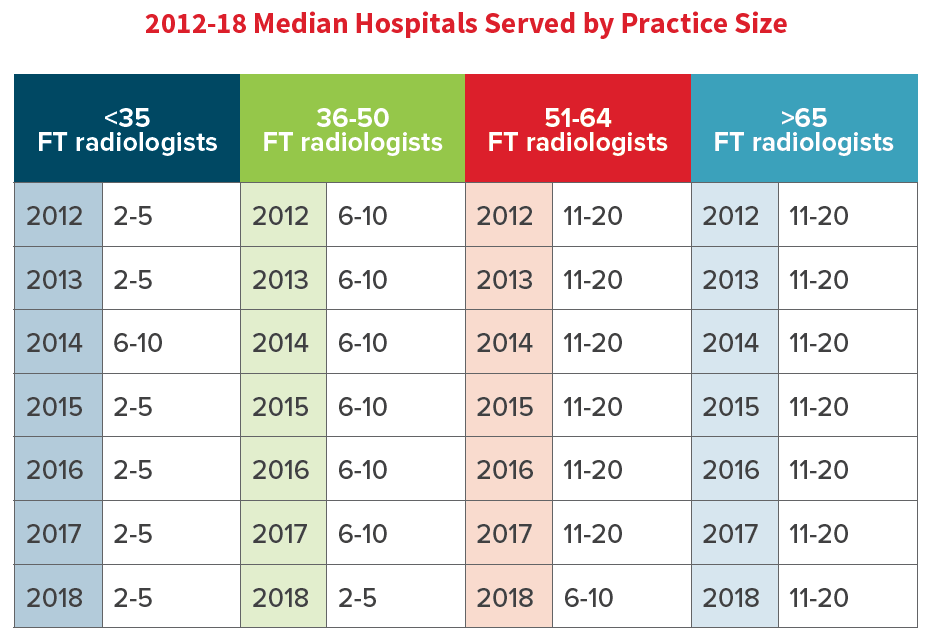 It's harder to pin down a pattern of movement in the number of imaging centers operated by rad practices. Last year this median number dropped significantly for every practice size category, while this year the smaller groups held the line and the larger ones ticked up somewhat. (See "2012-18 Median Imaging Centers by Practice Size")
Going forward, look for RBJ to continue doing its best to cover as well as anticipate consolidation-related change throughout the profession. 
As a key part of that endeavor, we'll conduct Radiology 100 surveys that reflect the state of the profession at the level of the individual practice.
"Delivering value requires a focus on culture and leadership," Marcia Flaherty, CEO of the radiology-management company LucidHealth, told RBJ. This year Flaherty entered the practice with which she has been associated for nearly two decades, Riverside Radiology and Interventional Associates in Columbus, Ohio. "Radiologists play a key role in leading the patient-focused collaborative relationships that will ensure efficacy in the use of imaging in the development of disease management processes."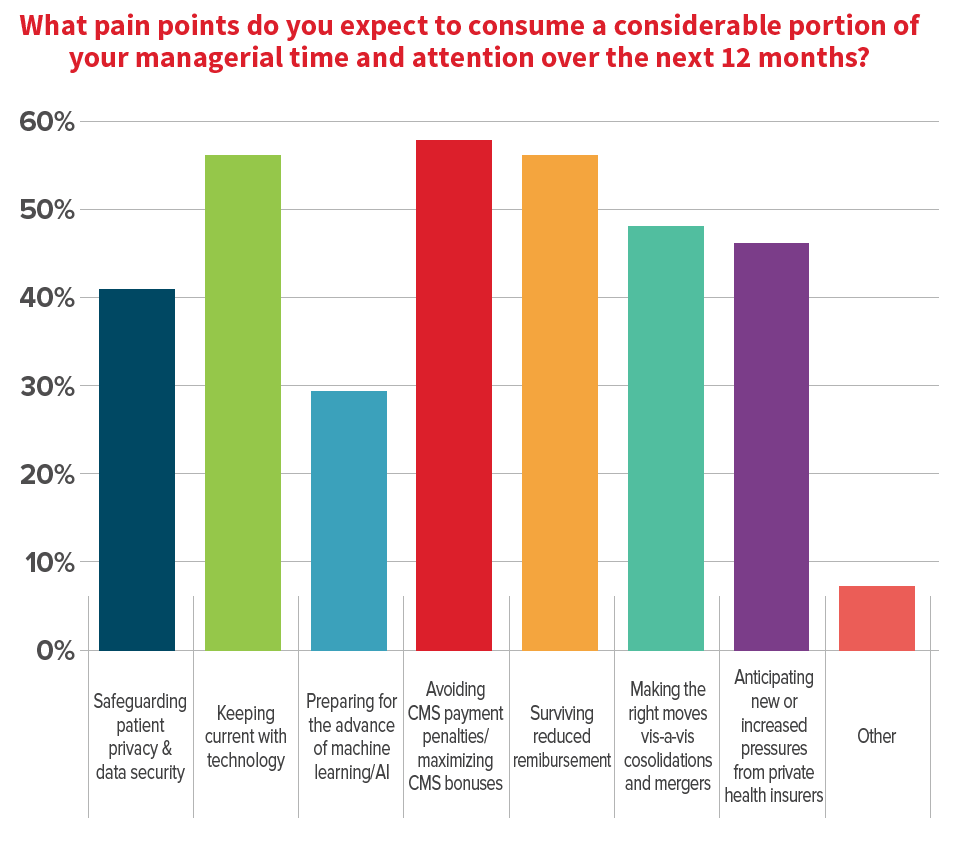 Similarly, the Radiology 100 is nothing if it's not a coast-to-coast collaboration. See the sidebar article "Methodology Then and Now" if you'd like to make a suggestion on fine-tuning the 2019 edition of the Radiology 100.
Consolidation may be the biggest disrupter in a time of disrupters' delight, but nobody is shaking things up just to make trouble. 
As the 2018 Radiology 100 shows, this present disruption is a sign not so much of uncontrollable upheaval as of unbridled dynamism. 
Right now radiology would do well to stand atop medical history, shouting "Bring it on."