A Brooklyn EMR Grows Toward Its Full Potential
Like every American academic healthcare institution, SUNY Downstate Medical Center in Brooklyn, N.Y., is a beehive of activity in three overlapping yet distinct areas of focus—patient care, physician education and medical research. What makes SUNY Downstate unique among peer organizations is the sprawl of its demographic diversity. The borough is home to more than 2.5 million people hailing from 130 countries and speaking nearly 200 languages.
Amid such international yet local surroundings, advancing academic medicine's three-pronged mission requires mining, organizing and managing data on a truly massive scale. For this reason, SUNY Downstate's leadership decided several years ago to consolidate all patient data—with automated data capture whenever possible—in its EMR.  
And because image-enabling the EMR is a core component of the hospital's vision for data consolidation, an early step was upgrading its homegrown RIS, PACS and imaging order-entry systems. This step guided, and flowed from, the institution's choice of Fujifilm as a key technology partner.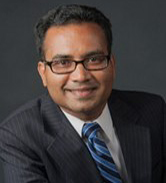 "We took the approach of consolidating with Fujifilm's Synapse RIS and PACS technologies, then moved into working with Synapse VNA," recalls deputy CIO and assistant vice president Dilip Nath. "We wanted to virtualize all our images throughout the organization on a VNA. We are not vendor-agnostic any longer, and we're going to stick to one single platform." 
At the highest level of the organization's technology planning, the guiding idea has been to facilitate not only care, teaching and research but also collaboration with other provider organizations and entities in the region.  
That's not to say the project isn't firmly grounded in sound business practices. 
"As we move more toward value-based payments, I think we'll be seeing a tremendous amount of cost savings and value from our data consolidation in the EMR," Nath says. "We will be adding value to our organization and, even more important, to the patient. 
"The whole idea," he continues, "is that health information should follow the patient wherever the patient goes to receive care"—whether within the SUNY health system or outside of it. 
The road SUNY Downstate has traveled in this journey so far should be instructive to other hospitals and health systems—whether academically affiliated or community-based—to automate and consolidate data management in an image-enabled EMR. 
Expectations of Value 
Nath traces the IT team's pursuit of the EMR consolidation project to 2014, when members began surveying the field of IT vendors with expertise in imaging systems. Things moved quickly, and they had Fujifilm RIS and PACS selected, procured, installed, and initial system go-lives in early 2016.  
The team then began building a user-friendly interface connecting Synapse PACS/RIS with both the EMR and a partner regional health-information organization (RHIO), Manhattan-based Healthix, along with a second RHIO serving another part of the Empire State. (Both of these are affiliated with the Statewide Health Information Network for New York.)  
Nath and colleagues started with radiology and cardiology images and information, planning to fold in other clinical specialty departments—including those producing non-DICOM images—as a future focus in the project.  
"We have medical images all over the place," Nath says. "And we had more systems for handling them than we needed. It was sometimes very difficult to find an image. It was chaos." 
As the overarching idea was to make all medical images easy to find and access for all credentialed clinicians, Synapse VNA was the logical next install.  
"Providers shouldn't have to worry about where a digital medical image is stored or how it gets to them securely," Nath says. "All they have to is log into the EMR and easily find a link to the diagnostic report as well as the corresponding images." 
The VNA roll out is continuing as radiology and cardiology migrate leftover legacy data into the VNA. The specialty departments soon to follow will be obstetrics, gastroenterology and others. "And we have a huge chunk of work ahead for cardiology image data," Nath says. "That will really help drive home the value that we expect to see." 
Nath isn't slow to express his enthusiasm for the progress made so far in the EMR consolidation project. "Once we have many providers with everything at their fingertips, they will champion the project, telling other providers how valuable these tools are," Nath says. "And then the ability to read other facilities' images—and have them read ours—is an important opportunity for us. We want to do more cross-institution collaboration, because it's all about making care portable for the patient."  
The VNA, he concludes, will become a "pivot point to make that happen and make this project a real success."  
Promises Kept 
Equally pivotal will be leveraging SUNY Downstate's now-established technology partnership with Fujifilm, according to the hospital's CIO, Roy Sookhoo.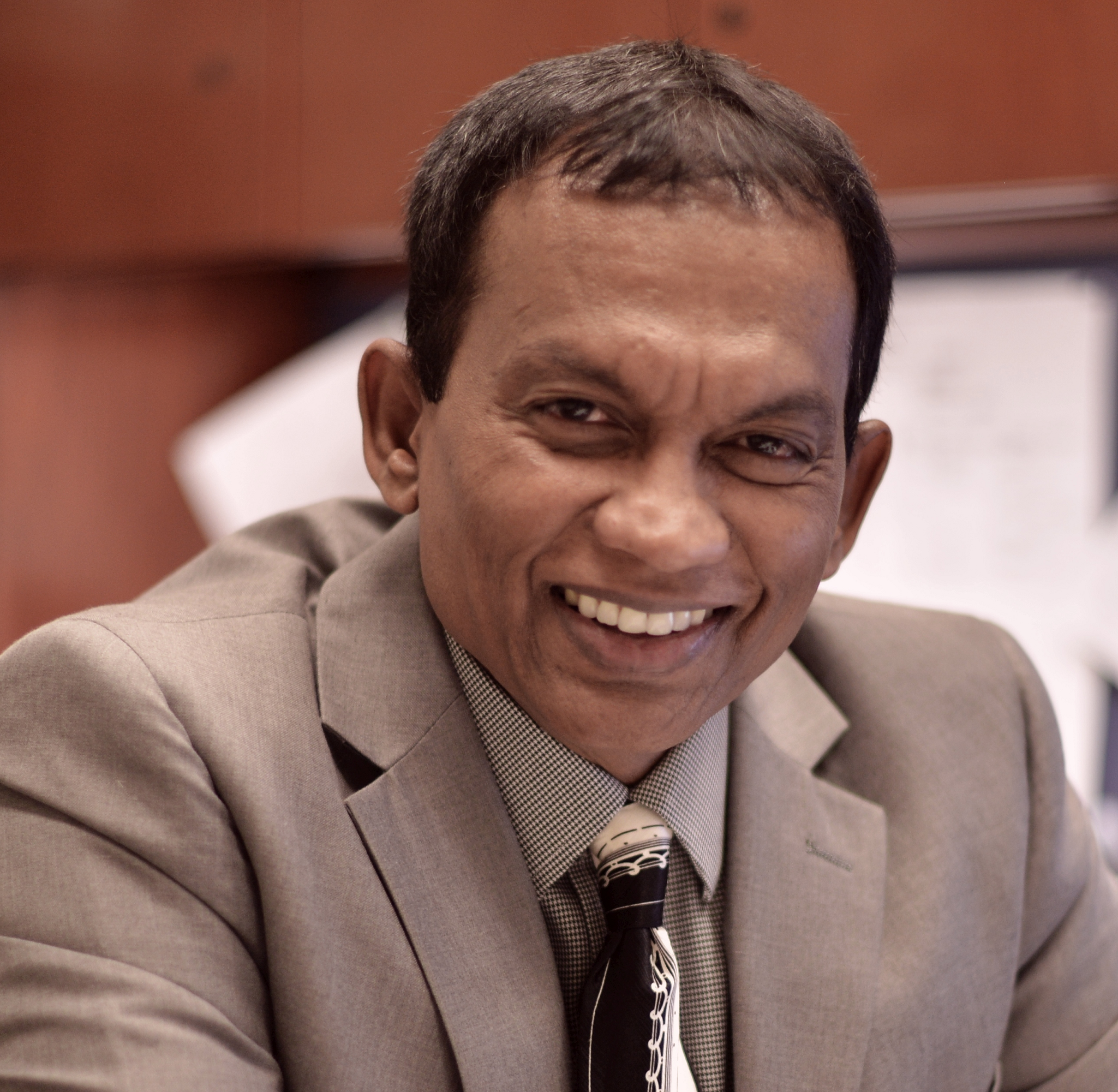 Before the EMR consolidation project got underway, Sookhoo says, the hospital had well more than 60 clinical systems, many were paper-based and the result was resource fragmentation on a broad scale. "The goal was to give clinicians one viewing pane in which they can see labs, images, clinical notes, prescriptions, everything they need," he says. "Fujifilm looked like a solution that could give us the interoperability we wanted, bringing all clinical information within the interface of the EMR." 
Sookhoo acknowledges that other "big hitters" offered similarly impressive technologies. What set Fujifilm apart, he says, was their promise of highly attentive customer support. "They were interested in more of a partnership with us," he says, adding that the front-end pledge has, in fact, turned into readily observable action.  
Members of the Fujifilm support staff work hard to understand the problems their SUNY Downstate teammates are trying to solve, "rather than just supply us with a tool," Sookhoo says. "They've been more collaborative with us than what we've seen in the past." 
He adds that all major technology vendors are competent at creating useful products—but Fujifilm offered more than that. "Everybody has the technical skills. They all have the solutions," Sookhoo says. "From our experience what sets Fujifilm apart is their partnership with us. We've definitely seen that in the EMR consolidation project, which is very important to us. They're helping us deliver high-quality care at the same time as helping us reduce the cost of providing that care."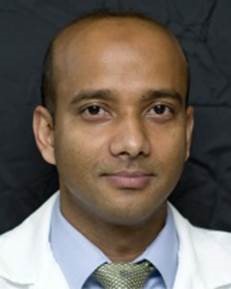 Partners in Time 
Another satisfied SUNY Downstate executive is Mafuzur Rahman, MD, vice chair of the department of medicine and CMIO.  
Rahman emphasizes the job satisfaction clinicians derive from working with a standardized program that ensures optimal care for all patients. Standardization, he points out, is exactly what the consolidated, automated and image-enabled EMR makes feasible. "When you standardize, you help clinicians work better," Rahman says. "They know what to do, whom to call, how to look something up. Workflow is improved. Clinicians provide care better, quicker and with less expense."
Best of all, he suggests, the cost savings often can be passed on to the patient. "In some of our communities, even a $10 copay can be a pretty big burden," Rahman says. "If the patient is on multiple medications and paying a co-pay on all of them, they just won't fill a prescription. If I can help the patient avoid that, the patient is safer and has less financial burden too." 
"I'm very excited about the future," Rahman adds. "The Fujifilm platform is making it easier to view imaging-based patient data from different areas and in different areas. My radiologists do certain things in a certain way. My cardiologists do things in their ways. My pulmonologists, my internists—we all do certain things in certain ways. We're not asking for more things. We just want to be sure the information that's out there is easily available to everyone who is needs it and is authorized to receive it." 
Nath adds that clinicians are eager to see how Synapse VNA helps further improve care while reducing costs. "Fujifilm as an organization is committed to providing the value that we ask for and look for as a customer," Nath says. "In IT, we look at every vendor as an extension of our operation. That's true when it comes to dealing with day-to-day operations, and it also goes for pursuing our longer-term strategies. Fujifilm is a strong partner for us in that entire journey."