How bringing in 3D whole breast ultrasound helped this Missouri hospital better serve patients
One of the biggest ongoing trends in healthcare in recent years has been the increased focus on educating women about breast density. Dense breast tissue can obscure small masses and lower the sensitivity of mammograms, making it especially vital that women know their options if mammography reveals they have dense breasts. 
The physicians at Mercy Hospital Jefferson, a 251-bed community hospital in Festus, Missouri, understand the seriousness of this topic. The hospital has long strived to be a "one-stop shop" for patients, providing them with everything they need so that no long drives to nearby St. Louis are required, and speaking to women about breast density is an important part of that dedication.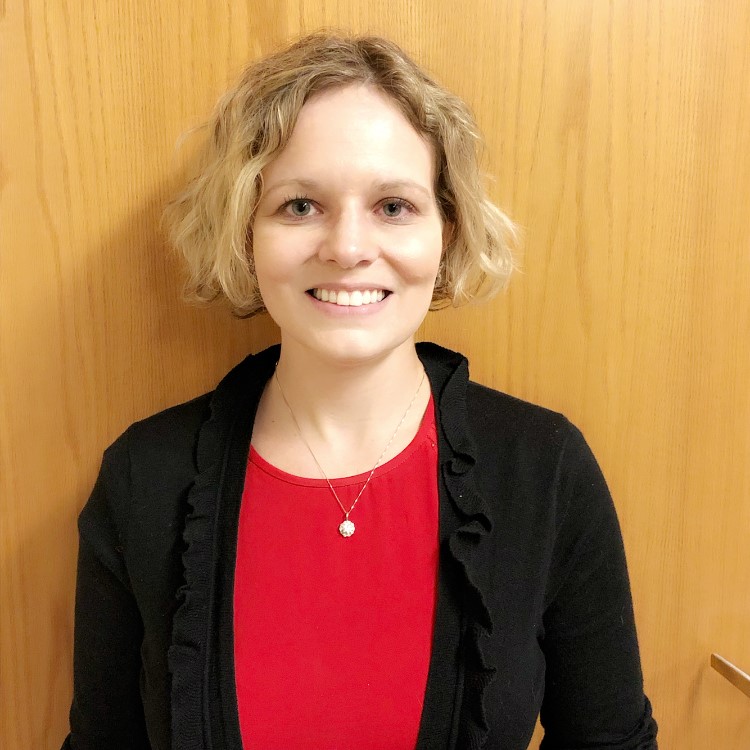 "It is imperative to identify a patient with dense or extremely dense breast tissue," says Christine Ormsby, MD, a fellowship-trained breast radiologist at Mercy Hospital Jefferson. "It affects a radiologist's ability to interpret the mammogram and affects the patient's risk of developing breast cancer. Because of this, and depending on other factors such as family history, these patients may need supplemental screening in addition to yearly mammograms."
When patients do need supplemental screening, one common choice is ultrasound. MRI is technically more sensitive, but it is costly for patients and there are numerous limitations.
"That's why ultrasound is so beneficial," Ormsby says. "It's not as expensive and there aren't the contraindications to consider that we can see when trying to schedule an MRI. Whenever any patient has dense breasts, and especially in the setting of additional risk factors, I immediately recommend they undergo ultrasound."
In 2017, Mercy Hospital Jefferson made a decision that helps Ormsby recommend ultrasound with the upmost confidence: it installed Hitachi's SOFIA 3D whole breast ultrasound system. 
Easy to use, easy to love
Ormsby had no prior experience using the SOFIA technology when she joined Mercy Hospital Jefferson in 2018, and Hitachi went out of its way to make that transition as quick and easy and possible. The company sent representatives to the facility for two days to train her, showing her how patients should be positioned for every kind of examination and answering every question she had. 
"The training was very thorough," she said. "They even gave me a business card with their contact information at the end so I could reach them directly if I ever had questions, something I really appreciated." 
It took no time at all for Ormsby to feel comfortable with the new system. And she has only needed that business card one time since she first trained, to ask a specific question that Hitachi's representatives answered right away. 
One of Ormsby's favorite things about SOFIA is it can perform so many different types of examinations. It allows users to perform automated breast ultrasound (ABUS), handheld ultrasound, ultrasound-guided breast biopsies, tissue elastography and more, providing convenience unlike anything she had ever experienced with an ultrasound solution. 
"It's so helpful to see images on the same machines with the same settings," she says. "When you're viewing lesions and trying to evaluate them from one imaging system to another, it can lead to quite a bit of variation in how the images look. But having all the images being performed on the same machine, it takes that variable out and provides much more consistency."
By performing such a wide variety of tasks, SOFIA also helps Mercy Hospital Jefferson remain committed to offering as many services as possible. Some patients may not have resources for travel, or may not be able to take time off work for multiple appointments. Bringing in solutions that can do more than just one thing are especially helpful in those instances.
"We always make a point of trying to institute the most effective and efficient services available," Ormsby says. "We know each patient's time is valuable."
Making connections and providing comfort
Breast cancer screening is one of the single most complex healthcare issues for patients to understand, with organizations promoting conflicting recommendations and the technology evolving at a rapid rate. Adding breast density to the equation has added to the confusion for some patients, but Ormsby says SOFIA has helped her discuss these topics with women. It also gives her the opportunity to clarify which screening guidelines she believes are the best for patients. 
"SOFIA has served as a tool for educating patients about the continuing need for screening every year—not every two years, as some organizations have recommended—and the importance of supplemental screening," she says. "It opens the door for conversations between the patient and the physician."
Another patient-friendly aspect of this system is how fast it works, securing a 3D volume dataset of the patient's breast with a single 30-second radial sweep. And women are also scanned while in the prone position, allowing them to remain covered during the entire examination. These features—as well as the multiple layers of memory foam and rounded, curving edges—help make patients feel more comfortable, keeping anxiety at a minimum. 
"Our patients understandably come with high levels of stress and anxiety, uncertain of what will be found," Ormsby says. "We try to do all that we can to ease their mind. Our goal is to try to decrease the stress as these patients navigate the process."
It's yet another way patients have benefited from Mercy Hospital Jefferson's decision to install SOFIA. Every interaction—every examination, every conversation—adds up, and the solution's impact will only grow as time goes on.  
Other content sponsored by Hitachi Healthcare Americas