Q&A: 2 ACR chairs talk burnout, support systems and the importance of protecting radiologist well-being
The American College of Radiology (ACR) developed its new Radiologist Well-Being Program to help radiologists and radiology trainees who feel they may be experiencing burnout or any other issues related to self-care. All ACR members, including medical students, have access to the program, which helps participants assess their own wellness and learn more about what it takes to thrive in today's rapidly evolving radiology landscape.
Lori Deitte, MD, chair of the ACR Commission on Publications and Lifelong Learning, and Claire Bender, MD, chair of ACR Commission on Human Resources, spoke with Radiology Business about this new program. That full conversation is below:
Radiology Business: Where did the idea of the ACR Well-Being Program come from?
Claire Bender, MD: This has been about a three-year process. As burnout and physician well-being were starting to be covered more in the literature, both in radiology and healthcare as a whole, the ACR Commission on Human Resources felt we needed to do something for the membership. We started to write about various topics related to well-being—depression, burnout, and so on—more and more, and then Lori and the Commission on Publications and Lifelong Learning wanted to do something about these things as well. Since they're the education specialists and we're responsible for looking out for our members, we realized we needed to work together. And that's what led us to where we are today.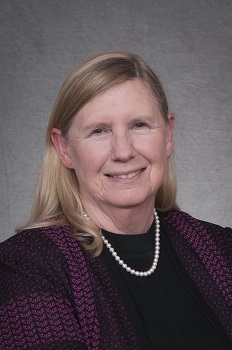 Lori Deitte, MD: The collaboration between our two commissions first started when Claire and I—and many other leaders—attended the ACR's 2018 Intersociety Summer Conference in Stowe, Vermont. Burnout and strategies to improve well-being were central topics at the conference. We ended up generating four themes important for addressing these issues: collecting, analyzing and benchmarking data; developing effective leadership; building high-functioning teams; and amplifying our voices. The energy generated at this conference provided momentum for future discussions about developing the Radiologist Well-Being Program.
I want to add that our outstanding ACR staff and well-being workgroup members—led by Sheryl G. Jordan, MD, and Jay Parikh, MD—were very instrumental with getting the Well-Being Program off the ground. It was our goal to launch this program at the ACR 2019 Annual Meeting and we are thrilled that our team was able to accomplish this goal.
Burnout is one of the biggest themes covered in the Well-Being Program. Why do you think burnout is so high in radiology?
LD: Burnout is a major issue impacting nearly all healthcare professionals, including radiologists. Some of us remember the pre-digital era when our colleagues would stop by daily to review films and have conversations. These interactions were fun and added meaning to our daily work. In our current all-digital work environment, these types of interactions are less frequent and compounded by the significant increase in radiologist workload, making it difficult to take even short breaks during the workday. Another factor contributing to burnout involves the increased focus on metrics to assess radiologist performance, such as clinical RVUs. Unfortunately, activities such as providing informal consults to colleagues and interacting with patients are generally not RVU generating. Finally, increase in burdensome administrative and regulatory requirements facing all physicians, including radiologists, takes time away from more meaningful activities.
What advice do you have for radiologists who believe they are experiencing burnout?
CB: First of all, radiologists should not feel ashamed or afraid to admit they are feeling burned out. About 60-70% of us may admit to feeling burned out, but I think that probably 80-90% of radiologists are truly experiencing at least a few side effects associated with burnout. And I advise anyone experiencing these feelings to get help. Whether that means talking to colleagues or seeking professional help or something else. Do not think you are alone.
Recognizing issues with radiologist well-being begins with the leadership of an organization, and top-level administrators are really responsible for recognizing these things and helping radiologists when they are experiencing these problems. The first step to treating burnout is that recognition, and then the radiologist can receive the help they need.
Another big topic related to the mental health of physicians is what happens in the face of perceived medical errors. Can you tell me a bit about how this affects radiologists and what can be done to help them?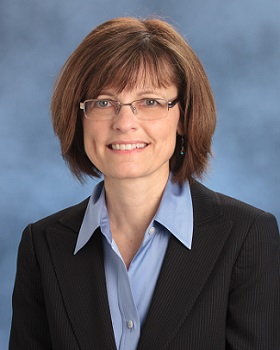 LD: None of us want to make a medical error, but unfortunately, errors happen. It's important to consider what processes we have in place to learn from medical errors and to help support medical team members, including physicians, when errors happen. Support systems tend to be local, at the departmental level or institutional level, and may include peer-to-peer support programs as well as employee assistance programs. A goal of the Well-Being Program is to share ideas and strategies for developing these types of support systems and programs.
CB: This is definitely a leadership issue. It's about not assigning blame, about recognizing that we do want to reduce errors, but they will still ultimately be made. Radiologists need an environment where errors can be self-reported, and it's important to self-report good catches as well. Speak out about positive things as well as the negative.
LD: Making mistakes, especially when there is potential for an adverse patient outcome, can be particularly distressful for residents. It's important for someone to be there to support our residents when this happens.
The Well-Being Program also includes information about injuries often associated with providing imaging services and working at a workstation. Why was this important to include?
CB: When you're hurting from a repeated stress injury, it can really affect you. If you perform a lot of ultrasound exams, for example, or if you are at the PACS workstation doing a lot of typing, it affects your mood and it affects your performance. If the radiologist is coming to work and their neck or wrists hurt, or maybe they're a little grouchy or a little distracted, that means they may not be providing the highest-quality care possible. So what we're talking about is understanding the ergonomics, the movements and the other factors that can help a radiologist perform at the optimal level.
I'm an experienced fluoroscopist, and I have neck pain. But I've been able to work more than 40 years without significant discomfort because I demand a certain type of chair that helps me. There are so many radiologists walking around today with workplace-related aches and pains, and it's something we can improve. I do not think we have optimized our workplace environment.