Better Practice Integration Through Technology
If some form of practice consolidation is in your radiology practice's present or future, you should know that many tactical errors are made around the difficulty of sharing information across disparate legacy PACS packages and other peripheral solutions used by newly conjoining practices, departments or organizations. These challenges often arise early on in the merger, acquisition and divesture process—yet don't become pressing until after the deal has closed. 
The good news is that technology-related difficulties are usually solvable by technology-enabled strategies. 
Some practices and organizations have worked through their PACS integration issues by standardizing to a single vendor's product. This approach may simplify image sharing, but it's not always optimal because someone's product preferences win out over someone else's. The resulting lack of buy-in across the expanded entity then triggers tensions between radiologists, clinical departments and IT organizations. 
Anticipating the potential for such an unwanted scenario to unfold, it is essential to formulate a strategy to merge these systems while ensuring business continuity.
Every sound strategy begins with preparing the practices for data migration. A smart first step in this process is getting input from everyone who will need to work with or even near a new PACS. This means involving not only IT people, radiologists and technologists but also team members in scheduling, reception, billing and administration. Sometimes it's smart to even engage stakeholders in other specialties. 
As part of the full migration strategy, each area should have representatives undergo a demo or, better yet, a training session on the various systems prior to selection, installation and implementation. Such early involvement of all stakeholders is critical for success. 
Let the Cloud Rain Interoperability on Stovepipes and Silos
If the decision is made to replace legacy PACS across the board, keep in mind that many radiologists today are considering flexible and cost-effective enterprise-wide solutions to address the limited scalability, storage capacity, computing power and image distribution options common to legacy PACS. 
As part of this evaluation, forward-thinking radiology leaders are examining cloud solutions, since the common Software as a Service (SaaS) model requires minimal capital outlay. This helps protect both initial and long-term investments. 
Interoperability is a familiar term used in these situations. According to the Healthcare Information and Management Systems Society (HIMSS), this term is defined as "the extent to which systems and devices can exchange data and interpret that shared data. For two systems to be interoperable, they must be able to exchange data and subsequently present that data such that it can be understood by a user."
Important to making this work is having the ability to share data across unaffiliated organizations. Increasingly, patients like to pick and choose where they go for any given care episode.
Other possibilities include cloud-based tools. These solutions are now being adopted to simplify and streamline the process of integrating data from different segments of the organization.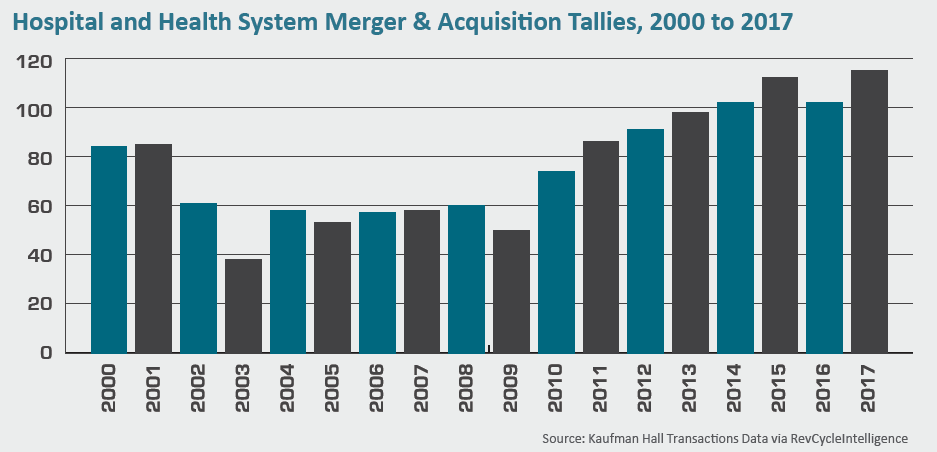 An agile, cloud-based integration platform can connect previously siloed or closed systems. Groups or organizations need to think about moving to the cloud with a solution or service line to assist with adapting a care plan that goes beyond the walls of the practice.
The end goal of interoperability is ensuring the capability of disparate computer and software systems to exchange and seamlessly share data from a range of vital sources, including laboratories, clinics, pharmacies, hospitals and medical practices.
Also essential in enterprise imaging is the inclusion of cloud computing technologies. The cloud is evolving from a market disrupter to an expected approach for traditional and next-generation IT. More and more organizations are adopting these cloud-based strategies.
However, not all clouds are the true cloud solutions as advertised by vendors. Adoption of "true cloud" solutions can offer a flexible yet powerful means of deployment and implementation. Most are offered as a fixed operating expense based on usage and/or consumption.
From what I've seen, only a few vendors currently offer mission-critical applications using true cloud architecture.
This potentially difficult conversation with your PACS vendor is a must. And their response may surprise you.
Aim for Invisibility to End Users
Another possibility to consider as practices combine forces is a vendor neutral archive (VNA).
One consolidation-experienced practice executive I spoke to while preparing this article said her group was able to get past an expected integration challenge by folding three PACS systems into a single VNA.
This helped them meet the data integration challenge while also equipping them to adopt new or improved applications.
The executive told me: "Doing your homework, vetting the various vendors and selecting the right partner for this endeavor is critical to a seamless integration."
With such preparation as their North Star, they were able to avoid power struggles and turf battles, not to mention stress, confusion and frustration.
Another key preparation point is avoiding, at all cost, the potential for a downturn in productivity during the technology-merge phase.
For this, selecting and partnering with an experienced integration expert can make a world of difference.
The ultimate aim is to initiate, pursue and complete a robust data migration project behind the scenes, with end-users being only faintly aware that there's anything going on at all with the technology they use every day to do their jobs.
As many have already found, true practice integration between and among consolidated radiology groups is readily achievable.
All it takes is thinking ahead and having the right tools, the right technologies and the all-important human touch.
Barbara Perez Deppman is online at DeppmanHealthcareConsultancy.com.