Autonomous Radiology Groups Join Forces Under 'Unified' Banner
It was only recently that 10 radiology practices from around the United States formed a new managed services organization (MSO), named it Unified Radiology and took aim at securing independence for each member practice. Almost immediately, members discovered that the modest investment of time creating the MSO would result in significant financial returns, now and in the future.
"We are expecting to save 12% on our third largest practice expense for the next two years," says Devang Gor, MD, MBA, a physician leader with Medical Imaging of Lehigh Valley in Pennsylvania. "That's a significant savings for us, and it's just from one initiative."
The initiative he refers to is the pooled purchasing of malpractice insurance and risk management. Unified Radiology is simultaneously working on equipping each member practice with a platform for data analytics.
Other components to acquire at scale, from scheduling software to AI technologies—and from credentialing support to overnight subspecialty-reading capabilities—will follow for members who want them over the coming months.
After running through the initial checklist from which Unified Radiology is working, Gor is confident when he says he's certain his group made the right move at the right time.
"In the current environment, hospitals and payers expect you to provide certain data analytics and to function at a certain cost level," he says. "As an independent group, it's difficult to provide that information. But when like-minded individual groups come together and get economies of scale, it starts getting easier to do."
To this, co-founding radiologist Kevin Woolley, MD, of Colorado Imaging Associates adds that health systems are looking for uniformity, quality, reliability, and scalability in radiology.
"Small to midsize groups are at risk today if they don't have those characteristics figured out or have them as goals," Woolley says. "Unified Radiology offers groups like ours the means to acquire the tools to achieve those goals."
If it sounds like Gor and Woolley are hoping to soon be joined in Unified Radiology by other like-minded practices, that's because they are.
The 10 charter-member groups already represent more than 500 radiologists. Along with Pennsylvania and Colorado, member practices operate in Connecticut, Delaware, Georgia, Illinois, Maine, Maryland, New Jersey, New York, Ohio, Virginia and Washington, D.C.
But there's plenty of room for more, according to Gor and Woolley. They discussed the MSO's conception, early activities, and future aims in a recent phone interview.
Getting eaten was never an option  
The member groups of Unified Radiology announced their intentions in April, three months after formalizing the MSO's launch around the first of the year.
But the seeds of the inter-practice alliance were planted around five years prior. The idea first surfaced among some of MBMS's most strategic radiology billing clients and MBMS CEO Tom Schovee, who shared our enthusiasm and helped crystallize the vision, Gor recalls.
One common concern was the high number of independent radiology practices being bought up by investor-backed companies. All agreed this was a temptation best resisted even while under intense cost pressures.
"Our group encountered several offers and several active engagements from interested corporate parties saying, 'Hey, we'll buy you out.' But we have seen how those things end," Gor says. "In the long run, corporate investors are looking for return on their investment.' This may not necessarily bode well in terms of delivering high quality of patient care, at the same time avoiding radiologist work dissatisfaction and burn out."
With all that pressure and enticement on the table, these MBMS clients who were meeting annually to talk about industry happenings and best practices began to meet twice a year to discuss a broader range of topics impacting radiologists. Occasional conversations became ongoing discussions. And in October of 2018, the 10 groups formalized an agreement to form an MSO.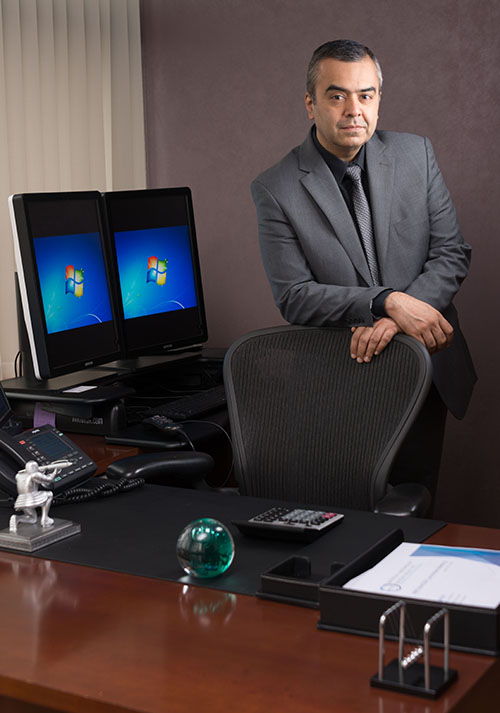 Today the invitation to join the alliance is open to all independent practices that are billing clients of MBMS and share Unified Radiology's prioritization of independence.
"There's a distinct recruiting advantage when you maintain your independence and aren't beholden to outside investors," Woolley says. "The more autonomy you have, the more happiness there generally is in medicine. Private-practice groups have that, and our experience with groups in our area that have sold to investors—not just in radiology but in other specialties as well—has shown us that those groups are not as happy in the long run. And that's largely because they don't control their future."
Finding a way to sustain independence also opens a path to steer clear of commoditization, Gor points out.
"There's real value in providing a high-quality, subspecialized radiology service to the people of the community in which you live," he says. "And there are certain things we can do financially as independent practices—retirement plans, profit-sharing plans and things like that. You can craft these things better if you're independent versus being employed by somebody else."
Economies of scale, cafeteria-style
While the malpractice project is already showing big gains, it may be data analytics that Gor is most eager to tackle with the weight of Unified Radiology behind it.
"The beauty of this is that MBMS has a lot of data to submit for analytics," he explains. "We don't have to resend, reroute, or curate the data they've already analyzed for billing. They already have the data. And now we can get sophisticated analysis on it."
Then will come the other items on the docket. Among them, nighthawk services, scheduling, and credentialing will likely follow in roughly that order. AI is more of a long-range strategy than a pending plan, but it's already cause for buzz within the MSO.
"I would like us to harness artificial intelligence, which is going to make the practice of radiology better," Gor says. "We will share it among our member groups at a much better price than we would by paying the sticker price for it."
As the group coalesces around the beefed-up expertise in these various areas of activity, member practices will have the freedom to pick and choose which ones they want in on. 
"If a member group needs something from any of these programs, they're welcome to participate—but they're not required to participate," Woolley says. "It's really not a one-size-fits-all situation. There's a lot of flexibility. Groups can participate in projects or sit them out. That's a key part of our philosophy, and I think it's been very successful so far."
Independence Day every day  
Looking ahead, Gor and Woolley have high hopes for the growth of Unified Radiology. And they have solid evidence on which to base their vision.
"We're now interviewing large numbers of groups in all parts of the country, thanks to our April announcement and also by word of mouth," Woolley says, adding that they're in promising talks with five or six groups. "My personal preference is that I'd like us to be sizable enough to consider pursuing contracts as a unified entity with regional health systems. That would be a goal for somewhere within the five-year window."
"Personally, I would like us to be the biggest MSO in the country," Gor says. "A lot of good things can happen down the road. Maybe we'll have such economies of scale that, besides healthcare provider systems, we can contract directly with payers. This can be done more favorably if you're a part of a big system where you are guaranteed certain levels of quality or standards once you are a part of it.
Gor notes that it's impossible to predict the future landscape of U.S. healthcare. It is within the realm of possibility, for example, that some form of "Medicare for all" will come along and cause a tectonic shift.
"But even then, private-practice radiologists are going to want to stay independent rather than being employees," he says. "The more groups that are out there supporting smaller and midsize practices like Unified Radiology will be doing, the more those kinds of practices will be able to thrive in the future."
To learn more about Unified Radiology, please visit www.unifiedradiology.com.