RBMA 2019 Q&A: Bob Still on Consolidation, Artificial Intelligence and PaRADigm
A funny thing happened on the way to PaRADigm 2019, the upcoming annual meeting of the Radiology Business Management Association. Where RBMA usually draws speaking proposals from 50 or 60 potential presenters, this time nearly 90 came in. That was far more than the 42 slots allotted for breakouts, so the association will have plenty of material to pick from as it organizes webinars and other educational events over the coming months.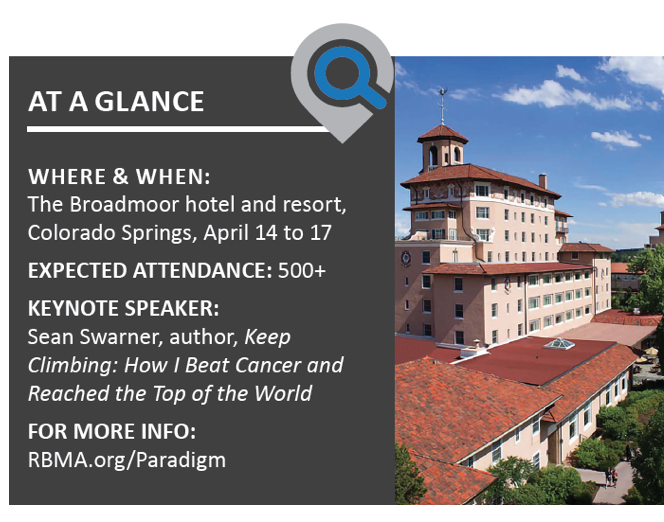 It was specifically RBMA's intensified emphasis on member learning that led to the surplus, according to Bob Still, MHA, the organization's executive director. Last June RBMA hired an experienced director of education, Patricia Hayden, to lead efforts aimed at opening educational efforts. An important part of that drive was seeking speakers, Still points out.
Another part was simply responding more fully than in years past to an ongoing need. "People want to learn," Still says, "and people have things to say." 
Still has things to say too. He took our questions on the state of radiology business management as PaRADigm 2019 approaches.  
RBJ: Has the definition of success changed for radiology business managers over the past few years? And if so, how so?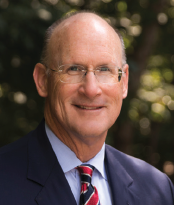 Bob Still: I do think it's changed. For starters, there are great pressures from consolidation. There's this notion that all practices need to get bigger. And what does that mean for a practice CEO, business manager or administrator? If 30 radiologists used to be pretty big, what does it mean if that goes to 80? How do I become a good manager or executive of an 80-physician or 100-physician practice? That's a much more complicated task. 
In my heyday as a practice manager, we got to 32 radiologists. And of those, 29 were shareholders. That was a fairly simple structure. You didn't have to worry so much about executive committee-level management. The doctors all trusted the business leadership. Today, as groups grow and consolidate, it's a whole new ballgame for whomever is leading the group.
So consolidation alone is giving RBMA plenty to do. 
Yes. The ACR has a task force on corporatization studying mergers, acquisitions and other consolidation activity, trying to get a sense of it. We have a member serving as a liaison to that task force. They're trying to learn from what happened with radiology in Australia, which apparently consolidated largely in a private equity model. Almost overnight, all the radiologists in the country just saw everything change. And that's much like what happened in the U.S. with cardiology a few years ago. Reimbursement changed, and cardiology groups around the country were bought up by hospitals. The change came about very quickly. 
Another thing is that, for all medical practices today, one of the big challenges is the amount of money you need to invest in IT infrastructure and data management. Today a lot of practices are investing north of $100,000 a year in IT just for billing and financial capabilities. That's a big challenge for a lot of practice managers, and it's one of the things driving consolidation. 
One more thing. Five years ago we were kind of starting to think about cybersecurity. Everybody pretty much figured their systems were secure. But now we're really thinking hard about cybersecurity. What do we need to invest to make sure our system really is secure? 
What qualifications and skill sets do practice managers need to succeed today that they may not have needed in the past? 
The days of promoting a technologist to practice manager just on the basis of "This person is a good technologist with kind of a good business sense" are probably waning. Our industry got loads of folks out of the clinical setting who were really, really good leaders and managers. They were very well trained. [Some of them] have preceded me as leaders of RBMA. I think now, today, practices are hiring folks with probably more of the MBA track. That's relatively new, and it's probably a good thing for the industry. 
Have you noticed an uptick in technologists pursuing MBAs or MHAs with the goal of moving into management and leadership positions in radiology?
I haven't seen that, but that doesn't mean it's not happening. Some technologists work for large hospitals and health systems, many of which are affiliated with universities. Some of these institutions provide [financial] assistance for graduate school. I just can't say that I've seen [a trend]. 
I do think healthcare administration in general is still very attractive for young professionals seeking a career within a medical specialty, whether it's radiology or cardiology or orthopedics. There are career tracks, they're very good career tracks, and they're going to stay good. Physician practice management is not going away just because there's consolidation in healthcare. 
I personally have an MHA focused on healthcare policy from Penn State, and that has been very helpful for me. Whether someone pursues an MBA, which is focused on finance and a ccounting, or an MHA, what you get out of it probably depends on the program. Everyone in this industry who pursues an advanced degree is there to learn. And understanding reimbursement and where the dollars flow is a very, very important thing. 
What background experiences do the more successful practice managers tend to have in common today? 
A lot of the more successful managers came out of banking. A lot of them have come out of the world of medical revenue cycle management. They've worked for some iteration of an RCM company over the years and then gravitated out to run a practice. And those individuals have tended to be very successful. They understand how to get paid. 
Are there any skillsets that once were must-haves for stepping into practice management and are now more like nice-to-haves?
Well, as organizations grow, they have to invest in HR infrastructure, for instance. You have a practice of 15 to 30 physicians. If you do your own billing, you've got 15 to 20 people doing that. Overall you've got 40 to 50 people to manage. It's probably not required, but you'd surely better have some infrastructure there on the HR side. 
If you're overall managing, say, 200 people, you've got to have HR infrastructure. As practices grow, they have the challenge of developing an infrastructure that can keep the practice compliant on a lot of different fronts—HR, regulatory compliance, safety. These are sleepless nights kinds of things that a lot of people don't think about until all of a sudden, bam. These things are right in front of you.
It's also good to be aware of and sensitive to potential unexpected challenges. For example, the MeToo movement, which has gone through many industries, hasn't hit healthcare. Hopefully it never will, but you never know. Especially if you're managing a lot more people now than before, you have to think about a lot of things that you didn't have to think about when you worked for a smaller organization. You have to be ready to wear every hat. 
What should radiology business managers be doing in 2019 to keep up with—if not get out ahead of—changes coming to radiology via AI and machine learning?
They should be figuring out who to listen to, because everybody is talking about artificial intelligence. And the fact is, AI has been around for a long time. It's been in mammography for a long time, granted in a not very sophisticated way, with CAD. We've got it in our mobile devices that we use every day. Just being diligent about who we're going to listen to on AI is important. If you're not diligent about that, you might think everybody is an expert, because everybody is talking about it. 
Radiology business managers who are hospital-based need to be working with their hospital on this to make sure they see the interest of the physician as well as the hospital. I think that's critical. I'm not sure hospital IT folks really look beyond their world to figure out how this is going to affect the physicians. It's critical for our senior managers to tune into that need. They need to know what's happening out there with AI and hospital IT now and what's on the horizon. 
What RBMA is doing with AI, as an association, is bringing in experts to speak about AI at our meetings. At this year's PaRADigm we have several speakers to make sure we keep it out in front of members and let them see things from different perspectives. 
We also have a liaison to the ACR's AI task force. One of the areas they're studying is the business side of AI in radiology. We're trying to work very closely with the ACR on artificial intelligence from a business perspective.
What might be the big draw for RBMA members who are on the fence about making the trip to Colorado for PaRADigm 2019? 
We have tracks for billing, imaging centers, interventional radiology, leadership, practice management and legal compliance. We also have two industry buzz sessions, one on legislative and regulatory issues and the other on doing business in a "radioactive" industry, which will cover legal challenges for over-regulated imaging providers. 
Because we'll be in the Rocky Mountains, we're doing a climbing or "reaching the peak" kind of theme. Our whole goal is to reach peak performance as radiology business managers. Our keynote speaker is Sean Swarner, a mountain climber and a two-time cancer survivor with an inspiring personal story. 
Our exhibit hall will have more than 100 vendors again this year. We're really excited about that. We'll have a one-day coding academy, pre-conference, on Saturday. Last year's coding academy sold out. We had more than 50 attendees. We're also doing a pre-conference session on private-practice interventional radiology. So there's learning on a lot of levels, with topic selections driven by our member surveys. And we have some great networking events lined up. 
Earlier you mentioned the growing presence of equity firms entering or taking an interest in radiology. What's your thinking on that development? 
I heard something at RSNA that I thought was very interesting. I've thought a lot about it. Private equity organizations come into an industry because they think it's a good investment. But they also enter because they think there are opportunities for improvement. That's important to think about. If these people are saying we need to improve, perhaps we should listen to what they have to say. They represent an outside force looking at healthcare in a different and unique and maybe creative way.
I try not to say whether I think this is good or bad, because it just is. It is what it is. It's happening, and we've got to figure it out. And in that process, what can we learn from other industries that have gone through this? This is where an organization like RBMA has to help lead. How can we—together as an industry—learn from other industries?